Copper Based PCB
Layer:
1L copper based pcb
Base Material: Copper:1oz,
Solder Mask: Black
Surface Finishing: Immersion gold
Special Item: Copper base material
Function Use: Power supply equipment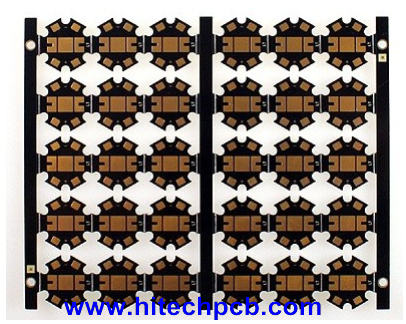 Related Products
Copper base LED PCB Board A simple layer single sided MCPCB consists of a metal base (usually aluminum, or copper alloy), Dielectric (non-conducting) Layer, Copper Circuit Layer, IC components and solder...
aluminum led pcb factory China Hitech PCB is committed to providing the highest quality PCBs that not only meet but exceed our customers' expectations. We can be your best source to buy an Aluminum...
Thermal Conductive 2.0 Aluminum PCB with... Product type: Aluminum Substrate Material: Aluminum plate +high thermal insulation material Layer/Thickness: 1L/1.6 mm Outer Copper:/ 1 OZ Surface treatment: HASL LF Min...