Ceramic PCB
China Aluminium Nitride PCB factory
Board Material: Aluminium Nitride (ALN) .
Board Size: 71.5mm x 13.2mm.
Board Thickness: 1.0mm aluminium nitride.
Technology:Thick film.
Board Finish: ENEPIG.
Must be suitable for gold wire-bonding and soldering.
Board Edge Cut: Laser Scribed/Etched individual Substrates.
Not to be delivered panelised.
Aluminium Nitride board, China Ceramic Printed Circuit board manufacturing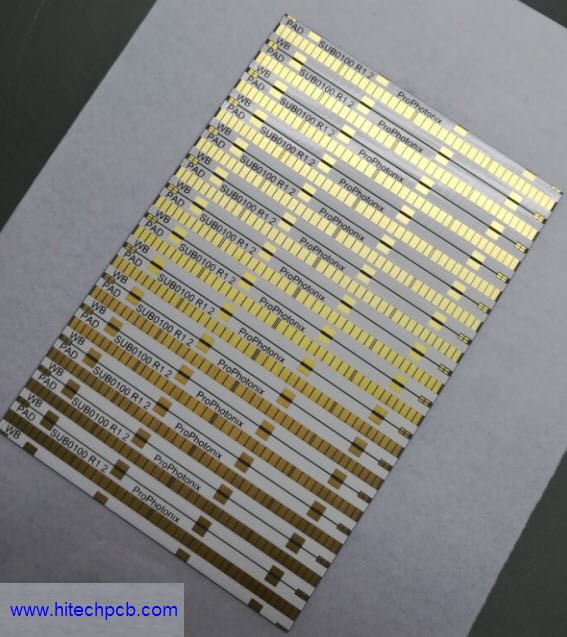 Related Products
1 Layer copper Base PCB Product type 1 Layer Metal Base PCB Material Copper base Layers/thickness 1L/1.6mm Line Space/width 25/15mil Surface treatment OSP Minimum hole dia. 1.5mm Outer Layer...
Aluminum led circuit board Aluminum led circuit board Product type 1 Layer Metal Base PCB Material Aluminum base Layers/thickness 1L/2.0mm Line Space/width 30/20mil Surface treatment OSP Minimum...
White metal core circuit board round... Product type: Aluminum Substrate pcb Material: Aluminum plate +high thermal insulation material Layer/Thickness: 1L/1.2mm or base on your requirement Outer Copper:/ 0.5...