Information
Ceramic material PCB Applications
Ceramic material PCB Applications There are several ceramic materials which are commonly used for electronic circuit applications which lend themselves to laser machining. In both "thin film" or "thick film" metallization these materials include: alumina (Al2O3, several types), beryllium oxide (BeO) or aluminum nitride (AlN). These materials are available in standard sizes, thicknesses and flatness or "camber".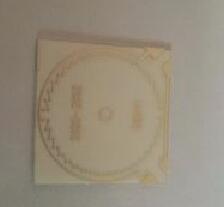 However, in designing electronic circuitry for ceramic substrates, it is not always optimum to use a standard size of ceramic for the circuit. It is frequently best to optimize the size and shape of the circuit and then process arrays of these on standard ceramic. Often circuitry is placed on both sides of the ceramic, and there is need to connect one side to the other, perhaps by putting holes in the ceramic and metallizing the holes. The ole or via drilling is typically done using laser machining. There are several methods for "singulating" the parts, including sawing, laser machining, and scribing & breaking. Laser machining, scribing and drilling are often the most economical methods for creating these features.
There are several applicaions where ceramic, laser-machined parts are used various electronics applications including but not limited to the following:
•Ceramic substrates for commercial hybrid electronic applications.
•Small diameter and high density holes for hearing aid circuitry.
•Small laptop computer power supply circuits.
•Commercial and military microwave applications.
•Cell phone circuits.