Ceramic PCB
China Aluminium Nitride PCB factory
Board Material: Aluminium Nitride (ALN) .
Board Size: 71.5mm x 13.2mm.
Board Thickness: 1.0mm aluminium nitride.
Technology:Thick film.
Board Finish: ENEPIG.
Must be suitable for gold wire-bonding and soldering.
Board Edge Cut: Laser Scribed/Etched individual Substrates.
Not to be delivered panelised.
Aluminium Nitride board, China Ceramic Printed Circuit board manufacturing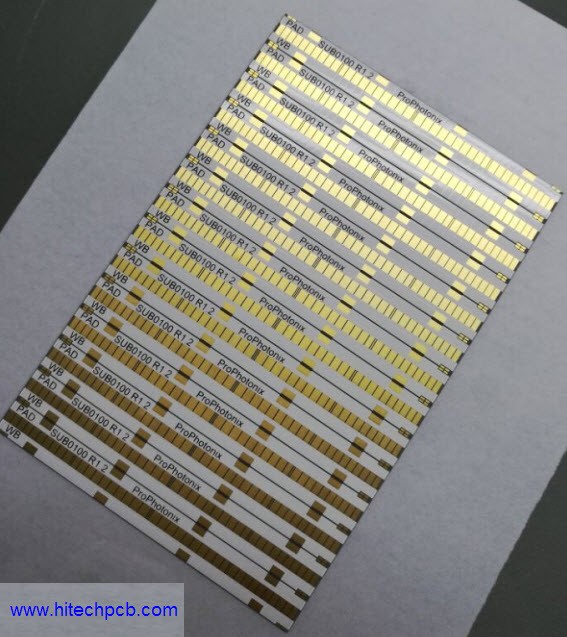 Related Products
Aluminium Nitride Ceramic PCB Board Aluminium Nitride Ceramic PCB Thermal Conductivity High ceramic PCB thermal conductivity is probably the leading reason more industries are turning to ceramics in their...
Aluminum Nitride & Alumina Ceramic... Aluminum Nitride & Alumina Ceramic Substrates Printed Circuit Board Material: Ceramic ALN Unit size/mm: 10.3*20.3 Finished Thickness :...